Three safety pillars according to Enterprise Logistics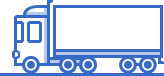 I. Road traffic safety
In Enterprise Logistics we care about the increase of the road traffic safety.
We believe that thanks to our efforts we can affect the reduction of external road transport costs at least in a minimal way. Taking care of safety of traffic participants and cargo entrusted to us we systematically organize thematic trainings for the drivers. The aim of the lectures and practical classes is to make them aware how dangerous it is to drive when drunk, not fastening the seat belts, improper cargo lashing and not observing the occupational safety.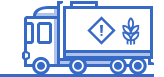 II. Safety of dangerous goods and food transport
Transport of dangerous goods is not a mystery for us. Our internal dangerous goods safety advisor takes care of reliable and legal cargo transport performance guaranteeing ADR transport safety.
The safety of food carriage is ensured by the implemented and applied procedures according to the ISO 22000:2005 standard. The temperature of carriage is constantly monitored by Transics and Thermo King TracKing telematic systems.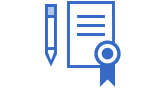 III. Insurance Warranty
The responsibility of Enterprise Logistics because of CMR convention regulations is protected by the civil liability policies of a road carrier and a forwarder. The warranty sum is 300 000 EUR for each event. Additionally we offer the possibility of purchasing cargo insurance which ensures best protection of entrusted goods even in case when the damages exceed civil liability limits of a carrier and a forwarder.